©2013 Emmie Ross. All rights reserved only of the Draft text of Memoir of Dirty Politics – My Final Journey. The final copy will be published in 2013.
©2013 DRAFT COPY
The Draft Copy of © Memoir of Dirty Politics, My Final Journey by Author Emmie Ross is dedicated from the Living God to Evelyn and HIS People around the World. ©2013 to read and not be caught blindside. Evil and dirty politics can be defeated!
PLEASE CLICK ON LINK TO MAIN MENU
http://www.apoliticalawakening.com/hotbutton.html
CHAPTER V
Quilt made of dirty fabric that took 143 Years
Prelude to the Illuminati's New World Order
"I can't change the direction of the wind,
but I can adjust my sails to always reach my destination."

Jimmy Dean
On New Year's Eve, America finally landed from the blunt fall of the Fiscal Cliff of 2009. After Fannie Mae and Freddie Mac's Economy Bubble, it appeared hope from the blindside hit America took just two months before Election 2008. In January 2009, with a gentle stroke of a pen, America went tumbling backward down a steep cliff.
16.5 Trillion Debt Ceiling
Now, I am standing at the crime scene where America had finally landed, hoping to find something, any tangible evidence. Suddenly, I saw it! She left a paper trail. There was a small piece of crumbled paper, but folded in half. I raced over to pick it up, and opened it! In a clear legible handwriting, there were six words: "Entitlements," " Slavery," " Create New World, " and "Revenge."
Slavery/Post Slavery, Entitlements, along with my book that I had written, and the resources the Living God had provided me well in advanced, I had no problem connecting.
Creating a new world – That's the New World Order by the Illuminati framing it in an euphuistic language as a "Global Community" instead of "Socialism." "America is downright mean country," God da.. America," "We are no longer a Christian Nation, but a nation bound by ideas." The pieces were all falling in place.
As I looked around, there was no familiarity. Where was America? Suddenly, I caught a glimpse of her.
Collapsed into a Groundhog Day's Retrogressive Coma at the six yard line trying to carry President
Obama's $ 16.5 Trillion Debt into the End Zone
Later while surfing the Internet, I ran across Sarah Palin's article that was posted online that she had written back in March 2012, as I was wrapping up Post Slavery on the Internet. Sarah had pinpoint America before the Civil War.
With the History Book Marshall written in 1935, I was now able to retrace history when Vice President Joe Biden stated the following listed below. I knew America had vacillated somewhere into the summer of 1867 before the Election.

Vice President Joe Biden pinpointed where America had traveled before the Election of 2012
Several months before the Election of 1867

Photo: http://en.wikipedia.org/wiki/Joe_Biden

VP Biden Says Republicans Are 'Going to Put Y'all Back in Chains'
August 14, 2012 - Danville, Virginia
Excerpts
Vice President Biden raised eyebrows today when he referred to the Republican party as wanting to put voters in chains.
Specifically, the vice president said to the Danville, Virginia, crowd that the House GOP budget, partly written by House Budget Committee Chairman Rep. Paul Ryan, R-Wisc., gives an indication of the Republican presidential ticket's values.
"We got a real clear picture of what they all value," Biden said. "Every Republican's voted for it. Look at what they value and look at their budget and what they're proposing. Romney wants to let the — he said in the first hundred days he's going to let the big banks once again write their own rules, 'unchain Wall Street.' They're going to put y'all back in chains."
Romney spokesperson Andrea Saul said, "In case anyone was wondering just how low President Obama could go in his campaign for re-election, we now know he's willing to say that Governor Romney wants to put people back in chains. Whether its accusing Mitt Romney of being a felon, having been responsible for a woman's tragic death or now wanting to put people in chains, there's no question that because of the President's failed record he's been reduced to a desperate campaign based on division and demonization.
http://abcnews.go.com/blogs/politics/2012/08/vp-biden-says-republicans-are-going-to-put-yall-back-in-chains

Someone posted a comment about that article regarding Joe Biden's comment this had great validity:
The article misses the fact that he said "back in chains" and that the population of Danville is roughly half African-American. He was basically telling a black audience that Republicans want to reinstate slavery."
What occurs of a deprived History?
"My people are destroyed for lack of knowledge." Hosea 4:6
History had repeated itself
Excerpts - American History Marshall
The Reconstruction Act
On March 2, 1867, Congress passed the Reconstruction Act. It divided the South into five military districts. Over each district there was to be a military government appointed by the President with the consent of the Senate. In each state delegates to a convention were to be chosen by all the citizens, regardless of race or color, and these delegates were to draw up a state constitution.
United States Constitution




Page one of the original copy of the Constitution

Created
September 17, 1787
14th Amendment to the Constitution
Section 1. All persons born or naturalized in the United States, and subject to the jurisdiction thereof, are citizens of the United States and of the State wherein they reside. No State shall make or enforce any law which shall abridge the privileges or immunities of citizens of the United States; nor shall any State deprive any person of life, liberty, or property, without due process of law; nor deny to any person within its jurisdiction the equal protection of the laws.
http://en.wikipedia.org/wiki/United_States_Constitution
When this constitution was approved by the citizens and accepted by Congress, and when the legislature elected under the new constitution had voted in favor of the 14thAmendment, the state could then be readmitted to the Union and military rule in that state would come to an end. Johnson voted the Reconstruction Act, but Congress overrode him. The President then appointed the military governors.
Reconstruction in operation. While the trial of the President Andrew Johnson was in progress, military rule was being established in the South. The military officers saw to it that the Negroes were enrolled as voters. In several Southern states the Negroes outnumbered the white voters.
Prior to Election 2012
OH and FL, with PA, WI and VA (States that Obama and Romney need to win the 2012 Election )
Obama filed lawsuits in Courts - OH and FL, PA, WI and VA challenging the 14th Amendment on States and Military votes
14th Amendment – Military Votes
Ohio Lawsuit Raises Military Voting Questions
Oct 02, 2012, Republican presidential nominee Mitt Romney slammed Obama for the "outrage" of "claiming it is unconstitutional for Ohio to allow servicemen and women extended early voting privileges during the state's early voting period.

The Obama campaign sued, contending that Ohio is violating the Constitution by not extending to civilians the same early voting time as service members, specifically the equal protection clause of the 14th Amendment.
http://www.military.com/daily-news/2012/10/02/ohio-lawsuit-raises-military-voting-questions.html

The Lawsuit filed in United States District Court of Ohio
COMPLAINT FOR DECLARATORY AND INJUNCTIVE RELIEF
Alleging - This disparate treatment violates 42 U.S.C. § 1983 and the Equal Protection Clause of the Fourteen Amendment.
http://moritzlaw.osu.edu/electionlaw/litigation/documents/ObamaforAmericavHustedcomplaint.pdf
Ohio Early Voting Ruling: Court Orders State to Restore 3 Days of Voting Before Election Day
The Sixth Circuit court rules that a 2011 Ohio law violates the equal protection clause of the U.S. Constitution's 14th amendment. That law allowed in-person early voting on the three days prior to the election for military and overseas voters only.
Click link to continue reading
http://www.daytondailynews.com/news/news/state-regional-govt-politics/ohio-must-allow-in-person-voting-3-days-before-ele/nSWWR/
By Lynn Hulsey
Staff Writer - Posted: 9:30 p.m. Friday, Oct. 5, 2012

Election 1867
Election 2012
The Growing Electoral Clout of Blacks Is Driven by Turnout, Not Demographics
Blacks voted at a higher rate this year than other minority groups and for the first time in history may also have voted at a higher rate than whites, according to a Pew Research Center analysis of census data, election day exit poll data and vote totals from selected cities and counties.
by Paul Taylor

Overview
Blacks voted at a higher rate this year than other minority groups and for the first time in history may also have voted at a higher rate than whites, according to a Pew Research Center analysis of census data, election day exit poll data and vote totals from selected cities and counties.
http://www.pewsocialtrends.org/2012/12/26/the-growing-electoral-clout-of-blacks-is-driven-by-turnout-not-demographics/
After the Election , it looked like this! Only one state left Obama's blue and the swing states that had supported him in 2008, and joined the Red States in 2012 – North Carolina.
Click on link for results: http://www.politico.com/2012-election/map/#/President/2012/

1867 America's first Fiscal Cliff
Black Legislators, Scalawags, and Carpetbaggers 'Reckless Spending' which took 31 years before America recovered.
New Year's Eve – 2012 – Second Fiscal Cliff
Democrat President Obama and Democrat Senate Majority
The National Debt stood at $10.626 trillion the day Mr. Obama was inaugurated – January 2009.

December 31, 2012 – The Debt Ceiling is almost at the halfway mark of $17 Trillion, and Obama has not been sworn in for his second term, yet!

The Bureau of Public Debt reported today that the National Debt had hit an all-time high of $13.665 trillion, October 18, 2010

National Debt Up $3 Trillion on Obama's Watch
By Mark Knoller
CBS News/ March 19, 2012, 6:55 PM
National Debt has increased more under Obama than under Bush
CBS
Why 1870?
It was the completion of a 143 year old formula to advance the Illuminati's agenda for its New World Order.
"It was the completion of the first Black Politician in Congress. Hiram Rhoades Revels, a Republican from Natchez, Mississippi, is sworn into the U.S. Senate, becoming the first African American ever to sit in Congress."
http://www.history.com/this-day-in-history/african-american-congressman-sworn-in
It was the new beginning to reshape America after the Civil War. Since the Antichrist can only remain in the presence or the past, he has no future. He has the power to see well into the future, he cannot enter into it. The Living God only has the power to enter the past, present ,and future . As the Bible stated:
"I am the Alpha and the Omega, the First and the Last, the Beginning and the End." Rev.22:12.
Therefore, if the Antichrist can have his way, America will be in limbo1870 for the duration of man's existence on earth centered on a modern day Feudal system of kings and servants. There cannot be a Middle Class. Remember the movie, 'Groundhog Day' where Bill Murray kept reliving the same day of events over and over until he finally understood how to overcome it?
http://en.wikipedia.org/wiki/Groundhog_Day_(film)
.
There is one major hurdle which preventing Democrat President Barak Obama from fulfilling his New World Order's agenda (euphemistic code for "Socialism" would be Global Community into motion) the United States House of Representatives under the Leadership of Republican Speaker of House John Boehner.

*****
Part II
A Defining Moment of Achievement without regrets by Author Emmie Ross to my Readers
Excerpt – An Awakening Spiritual Journey into Dirty Politics after Election 2008

Several months had lapsed after witnessing and finishing the most despicable United States 16th District Congressional race one could have imagined in the history of this country.

Photo http://en.wikipedia.org/wiki/Mark_Foley

I am the only candidate that was in the race from July 2005 until Election Night of November 7, 2006 that witnessed "dirty politics" that sent the 2nd Biblical Antichrist Democrat Congressman Tim Mahoney to Congress in 2007 to wreak havoc on Fannie Mae and Freddie Mac. The political and character assassinations destroyed 6thRepublican Congressman and Assistant Whip Mark Foley, and Independent Candidate Emmie Ross by the Illuminati through the Media.

Democrat Tim Mahoney




Photo - http://en.wikipedia.org/wiki/Tim_Mahoneyki/Tim_Mahoney

Immediately after the General Election of 2006 in the 16th District, I wanted to sue Scripps Newspaper Liberal Reporter, Joe Crankshaw and Scripps Washington Bureau Chris Moody for defamation of character in which I had evidence of Liberal Media bias conspiracy.

That was my plan. God would later have a different plan.

Standing at the Crossroad with a recognizable face, what's like to be a public figure defame by the Media?

In late spring of 2007, I had traveled deep into the spoon of my mission. I was still standing at crossroad waiting for God to continue directing my path.

While waiting, I went to therapy for anger management. I didn't feel angry. My adopted Mom stated on many occasions, "I always looked happy." After several sessions, therapist gave me his assessment. My blood pressure was 115/75. "Ms. Ross, you are not angry. You are deeply hurt, but you are not angry." How could that not be, I had to be angry. He went on to explain when one is angry, he become bitter and wants to lash out at others, and the world. Then he quietly stated, "I have observed you chatting, smiling, and interacting with others in public."

How could I not be angry? Am I not a human being? Shouldn't I be angry reflecting over the last four years of my mission in "dirty politics?" I had been persecuted as a Christian, emotional abandonment from the public by the angry man standing in the shadow, political career destroyed on a Nazi lie of character assassination by the Scripps Liberal reporters, Joe Crankshaw and Chris Moody; career as a licensed insurance agent destroyed by the newspaper, sharpshooter attempted not only to kill me, but wipe my total existence off this planet. Witnessed character assassination of Republican Congressman Mark Foley forced to resigned on a Nazi style setup which destroyed his political career, witnessed the unmasking of the Democrat Party/Illuminati, watching democracy in the United States being replaced by a Hitler styled dictatorship when I had fought for voting reform in Florida, finally the continuation of a sadistic enemy. God had taught me how to protect and camouflage my movements.

Yet, I was not angry because I kept my faith in God, and had the protection of Jesus. I never once took my eye off the ball regardless of the storms on the horizon. If I had doubted my faith. the sadistic enemy would have destroyed me.

Repentance and Forgiveness at the Crossroad

Then God revealed His Plan

Now we are moving to center court where the Bible and the Illuminati's Dirty Politics began clashing for the big showdown setting the stage for the Second Coming of Jesus in the Flesh.

Part III

This portion of the Chapter is will be centered around two dreams

Lucifer's Illuminati New World Order

Briefly Background about Lucifer:

America had fully recovered from the 'Reckless Spending' of Black Legislatures, scalawags,and carpetbaggers' which took 31 years after Post Slavery.


First Dream

History will verify accuracy of the formula built around a dream that Lucifer revealed to Albert Pike in 1870 of major events that had to take place before his appearance in the flesh

Excerpt – www.cuttingedge.org/News - 2007

The Formula

The First World War would overthrow the Czarist Government of Russia, replacing it with Communism.

The Second World War would have the main goal of building up Russian Communist to super-power status. History records that this is precisely what occurred.

The Third World War would produce the Biblical Antichrist, and would start between Israel and her Arab neighbors.

Followed by a Downsized Economy.

America's collision toward the Illuminati New World Order began - 1913

"It was sold to the world as, "A War to end all Wars."

Excerpts - Our Glorious Century – Reader's Digest Association

In some minds there arose the ugly thought that this war might not be short and glorious outing that the generals had promised. That possibility haunted Sir Edward Grey, the British Foreign Secretary, who had written on the night before war erupted:
http://en.wikipedia.org/wiki/The_lamps_are_going_out
"The lamps are going out all over Europe; we shall not see them lit again in our lifetime."
Excerpt - American Pagenant -6th Edition
Beginning of the Formula
The First World War would overthrow the Czarist Government of Russia, replacing it with Communism.
In March 1917, the people rebelled against their corrupted and tyrannical government, and after months of conflict among several factions, the Bolsheviks declared themselves the rulers on November 7th. They named the country the Union of Soviet Socialist Republic. Because of its weaken condition, it had drop out of World War I and accept the terms first of Germany, and later of Allies.
Post 1918 chaos in Europe, followed the Great Depression spawned the ominous spread of totalitarian ---A political system of absolute control, in which all social, moral and religion values and institutions are put in direct service of state. The individual was nothing, the state was everything. The Communist USSR led the way, with crafty and ruthless Josef Stalin finally emerging as dictator.
The Beginning of the Second Formula – World War II
The Second World War would have the main goal of building up Russian Communism to superpower status.
Joseph Stalin, the sphinx of the Kremlin, was the key to the peace puzzle. When these efforts to secure a mutual defense treaty with Britain and France fell through in the summer of 1939, the Soviet Union astonished the world by signing on August 23, 1939, a nonaggression treaty with the dictator, Adolf Hitler. The notorious Adolf Hitler –Stalin Pact meant that, contrary to hops of wishful thinkers in Western Europe, the two menaces would not bleed each other to death, but rather join hands to share the spoils."
With the signing of the Nazi-Soviet Pact, World War II was only hours away. Stalin would become Adolf Hitler's partner in crime due to Frances and Britain becoming powerless to aid Poland. Poland was quickly divided between Hitler and Stalin.
World II was Russia's opportunity to regain its place as a major player. It seized much of the lost.
Excerpt – Our Glorious Century –Reader's Digest Association
A Peace to Be Built
"Today we are faced wit pre-eminent fact," wrote FDR, "that, if civilization is to survive, we must cultivate the science of human relationship -- the ability of all peoples, of all kinds, to live together and work together in the same world, at peace."
The Big Three, Harry Truman, Clement Attlee, and Joseph Stalin took one other important action. They issued an ultimatum, the Potsdam Proclamation, demanding Japan's unconditional surrender. Not only had Truman secured Stalin's agreement to enter the war against Japan, but he decided while at Potsdam to use the atom bomb if Japan failed to respond to the Potsdam Proclamation, which only hinted at the bomb's existence and power.
But Potsdam left many questions unanswered. And the Big Three itself changed in mid conference. Winston Churchill lost his bid for reelection, and Clement Atlee of the Labor Party replaced him as Britain's representative. Truman thought Churchill had talked too much at the conference, and he had no use for Attlee at all. Truman was well aware that Stalin was a brutal dictator, but he liked him anyway, although he was surprised Stalin was such a "little squirt" (five feet five inch). He came away from the meeting with the mistaken impression that he could work with Stalin in the future. Stalin later told Nikita Khrushchev that he found Truman worthless.
February 1950
Paul Warburg was a member of the Council on Foreign Relations. He gained some notice in a February 17, 1950, appearance before the U.S. Senate Committee on Foreign Relations in which he said, "We shall have world government, whether or not we like it. The question is only whether world government will be achieved by consent or by conquest.
http://en.wikipedia.org/wiki/James_Warburg
"Government is not the solution, it's the problem."
Republican President Ronald Reagan, Inaugural Address, 1981
The Beginning of the Third Formula – World War III
History recorded precisely those events occurred.
The First Biblical Antichrist - Lucifer the Rebellious Angel

Photo - http://en.wikipedia.org/wiki/Bill_Clinton
Excerpts - Our Glorious Century – Reader's Digest Association
A dark horse from Arkansas becomes the first Democratic president in 12 years, promising voters "a new season American renewal."
By this time George H. Bush was having problems of his own. The euphoria over Desert Storm had died down, and bitterness over a persistent economic recession mounted, with unemployment at an eight-year high and thousands of middle-class Americans facing pink slips, voters blamed the incumbent. On top of that, Bush seemed unable to control his own party. Conservative columnist Pat Buchanan entered the New Hampshire primary and pulled 37 percent of the vote. And the tone of the Republican Convention, and the right wing of the party seeming to dominate, drove of many moderate Republicans and Reagan Democrats.

The ongoing war in the Middle East that began with Israel and her Arab neighbors
Prophecy of the formula to Albert Pike has been fulfilled. Bill Clinton was President of the United States from 1992-2000

Excerpt – The Brief American Pageant, 6th Edition
The Middle East remained a major focus of American diplomacy. In 1993, Bill Clinton presided over a historic White House meeting in which Israeli Prime Minister Yitzhak Rabin and Palestinian Liberation Organization (PLO) leader Yasir Arafat agreed in principle on self-rule for the Palestinians within Israel. But hopes flickered low two years later when Rubin fell to an assassin's bullet. Clinton and his second-term Secretary of State Madeleine Albright spent the rest of 1990s in an unsuccessful attempt broker a settlement between Israelis and Palestinians. In the Clinton's administration final weeks in office, a last-ditch American for comprehensive peace collapsed in failure. The bitter fallout and mutual recrimination soon set off a new round of Israeli-Palestinian violence that again inflamed in the Middle East.
The Middle East remained a major focus of American diplomacy. In 1993, Bill Clinton presided over a historic White House meeting in which Israeli Prime Minister Yitzhak Rabin and Palestinian Liberation Organization (PLO) leader Yasir Arafat agreed in principle on self-rule for the Palestinians within Israel. But hopes flickered low two years later when Rubin fell to an assassin's bullet. Clinton and his second-term Secretary of State Madeleine Albright spent the rest of 1990s in an unsuccessful attempt broker a settlement between Israelis and Palestinians. In the Clinton's administration final weeks in office, a last-ditch American for comprehensive peace collapsed in failure. The bitter fallout and mutual recrimination soon set off a new round of Israeli-Palestinian violence that again inflamed in the Middle East.

It's Economy Stupid!

The Antichrist can only sustain power if the Economy is weak. A week Economy is the completion of the formula. This is why Socialism becomes vital to his existence.

Excerpt – Our Glorious Century, Reader's Digest Association

Clinton, too, seized upon the nation's money woes. "The Economy Stupid!" read a sign in the Little Rock campaign headquarters, and as a campaign issue, the economy paid off. Voters; picked Clinton over Bush by 43 to 38 percent. (Ross Perot, meanwhile with 19 percent of the votes, made the best showing of any Independent candidate since Teddy Roosevelt's Bull Moose campaign of 1912.)

The Final Push for a One World Government


Dr. Henry Kissinger, May 1993


Photo: http://en.wikipedia.org/wiki/Henry_Kissinger

"[NAFTA] would be the most constructive measure the United States would have undertaken in our hemisphere in this century... It will represent the most creative step toward a new world order taken by any group of countries since the end of the Cold War, and the first step toward an even larger vision of a free-trade zone for the entire Western Hemisphere." [NAFTA] is not a conventional trade agreement, but the architecture of a new international system."


Click on link to watch video: http://2012nwo.blogspot.com/2010/08/final-push-for-world-government-new.html

Excerpt – www.cuttingedge.org/News

News Brief: "Why some of us fear Clinton?" World Net Daily, Thursday July 22, 1999

"President Bill Clinton should be feared because he is an Illuminist, not just because he has the heart of a Marxist. The Illuminati create the monster known as Communism because they firmly believed a certain formula by which they could destroy the Old World Order dominated by Western Europe and America with their "Christian heritage." They want to replace this system with the New World Order that would worship the Antichrist, and establish a very occultist satanic heritage that would last as close to "forever" as man can hope.

The real threat to the world from Mr. Clinton is not that is a secret Communist, but he is a secret Illuminist.

The Second dark horse Biblical Beast/Antichrist surfed in July 2005

One-Term Democrat Congressman Tim Mahoney

The so-called "Lover Boy" with a Wife

The Hypocrite that lived in a "glass house" got caught with his "pants on the ground" one time too many by one of his many mistresses "at his pleasure" while in waiting. The once "No Choirboy" that wreaked havoc in the House of Representatives under Nancy Pelosi until he self-destructed in 2009 - the formula - the ongoing Iraqi War - blaming Bush for the Economy.

The Formula – Rose to power on the Iraq War and the downward Economy of Fannie and Freddie - "It was all George Bush's fault!"

"So very terrifying and different from others, devouring and crushing with its iron teeth and bronze claws, and trampling with its feet what was left, about the ten horns on its head, and the other one that sprang up, before which three horns fell; about the horn with eyes and mouth that spoke arrogantly, which appeared greater than its fellows. For, as I watched, that horn made war against the holy ones and was victorious until the Ancient One arrived; judgment was pronounced in favor the holy ones of the Most High, and the time came when the holy ones possessed the kingdom."

Old Testament The Book of Daniel – New American Bible. St. Joseph Medium Size Edition, 1969

The Dark Horse Biblical Antichrist, the most destructive that The Book of Daniel described as the fourth Beast:

The Coming of the Lord and the Prelude to it

2 Thessalonians 2:1-12, The New Testament of the Jerusalem Bible, 1969

To turn now, brothers, to the coming of our Lord Jesus Christ and how we shall all be gathered round him, please do not get excited too soon or alarmed by any prediction or rumor or any letter claiming to come from us, implying that the Day of the Lord has already arrived. Never let anyone deceive in this way

It cannot happen until the Great Revolt has taken place and the Rebel, the Lost One, has appeared. This is the Enemy, the one who claims to be so much greater than all men call 'god," so much greater than anything is worshiped, that he enthrones himself in God's sanctuary and claims that he is God.

Surely you remember me telling you about this when I was with you? And you know, too, what is still holding him back from appearing before the appointed time. Rebellion is at its work already, but is secret, and the one who is holding it back has first to be removed before the Rebel appears openly, The Lord will kill him with the breath of his mouth and will annihilate him with his glorious appearing at his coming.

But when the Rebel comes, Satan will set to work; there will be all kinds of miracles and a deceptive show of signs and portents, and everything evil that can deceive those who bound for destruction because they would not grasp the love of truth which could have saved them. The reason why God is sending a power to delude and make them believe what is untrue is to condemn all who refused to believe in the truth and chose wickedness instead.


Jamie Foxx: 'Our Lord and Savior Barack Obama'

Click on link to watch the video - Jamie Fox

http://www.bing.com/videos/search?q=Jamie+Foxx%3a+'Our+Lord+and+Savior+Barack+Obama'&mid=65CCC822C0F3453F839765CCC822C0F3453F8397&view=detail&FORM=VIRE1

Part IV

Author Emmie Ross' Testimony regarding "Dirty Politics"
An Awakening Spiritual Journey into Dirty Politics after Election 2008 focused on my Covenant that I made with God in August 1978. It led me right at the heart of "dirty politics" masterminded by the Biblical Dragon which was a metaphor for the Biblical Antichrist from a dream reveal to me in 1990 by the Holy Spirit of God: An angry man hidden in the shadow with a gun aimed at the back of the Independent Candidate's head, and Jesus have to step in and shield her. Why? What did she know? So I began retracing my steps back to the beginning of what led me to former Democrat President of United States and his Inner Circle of the Illuminati.
Synopsis
"A spoon that appeared clean was dirty, corrupted, and evil."
As my spiritual journey began inside the spoon of "dirty politics" in January 2003, I will walk directly inside the Spiritual warfare of the principality of evil. My shield of protection is covered under the blood of Jesus Christ. God has prepared me through my Faith to grow into the mission that He has for me. A powerful political figure will accidentally discover my spiritual identity as well as my mission to help 6th Republican Congressman Mark Foley restore his dignity, and dethrone his mandate that will affect the outcome of the Presidential, Congressional, and the Senatorial elections after 2008. He has devised a plan to have me assassinated during the Congressional General Election in 2006, and will persecuted me for years.
When I became a Democrat campaign manager and political strategist for United States Congressional Candidate Jeff Fisher, I had never heard of the group, the Illuminati in January 2003, nor had I any remotely idea of an "Inner Circle" within the Illuminati. Some male figure approached and asked me once entering the unknowing world of 'dirty politics,' "Emmie have you ever heard of the Illuminati?" My naïve response, "No, what is that?" Boy did I find out much later which left an indelible memory throughout my journey. It was an astonishing eye opening experience when the cameras were not rolling behind those public smiles of some politicians.

The Beginning
Second Dream
Background and Setting
Excerpts – An awakening Spiritual Journey into Dirty Politics after Election 2008
August 1990
The Holy Spirit of God revealed a dream of an Independent Candidate an angry man stranding in the shadow attempting to assassinate her and why Jesus had to step in and shield her.
Politics was the last thing on my mind. As a former professional model, I was having a great time organizing and working with exciting teenagers in Monticello, Florida as we prepared for an upcoming fashion show. I had moved temporarily from Houston, Texas to Monticello, Florida where I was born in hopes of opening a trendy boutique shop in the small city. We had worked very hard to bring the fashion event to their high school. Their parents, friends and the community came out to give their support. The fashion show was a hit.
Upon falling asleep that night, the Holy Spirit of God revealed to me through a dream an angry man hidden in the shadow with a loaded gun pointed at the back of the Independent Candidate's head. As all eyes were upon the Independent Candidate and only Jesus sees what is happening, and steps in to protect the Candidate.
The dream that the Holy Spirit of God is very detailed. It's part of my Biblical formula in the Book of Revelation. John, Jesus's beloved discipline didn't reveal my name due to the Antichrist. My spiritual identity is shield; however I was given a formula. I am the "Mystery Woman." You will meet in Chapter VII as I walk through the Book of Revelation, Chapters 12-13.
September 1990
I returned to Houston, Texas
Rev.12:12
'Let the heavens rejoice and all who live there; but for you, earth and sea, trouble is coming---because the devil has come down to you in a rage, knowing that his days are numbered."
2000
By the time that I had settled in Florida after spending 19 years living in Houston, Texas, the Media spotlight was on the 2000 presidential race of Republican Governor George W. Bush and Democrat Vice President Al Gore. It was during that time, I finally took the baton from the late Democrat President John F. Kennedy to become a "public servant, "Ask not what your country can do for you; ask what you can do for your country."
When I heard the cries of voting violations, I finally accept the baton that Dr. Martin Luther King, Jr., extended to me many years ago for "Equality." I was never part of any movement in America. I witnessed the 1960's Civil Right Movement on television. I had recuperated from a pedestrian accident, and I wanted to do something, to get involved. With the Bush/Gore Presidential Election 2000 being dragged out on television, people crying because they were not aware that their polling areas had relocated, minorities on television stating that police had blocked the entrance to their polling sites; in the Panhandle of Florida (which is the Central Time Zone) the Media were calling the Presidential Election for Democrat Al Gore before the polls were closed turning away many Republican voters.
Once again, the political spotlight was on Florida. This time it was for election reforms. I had just graduated as an ophthalmic tech.
Yet I felt compelled to get involved and worked toward voting reform in South Florida. Prior to any knowledge about political parties, I became a Democrat, merely because of my two role models: President Kennedy and Dr. Martin Luther King. There was no other reason why I wanted to be a Democrat, and I didn't know anything about the Republican Party.
Upon calling the Democrat Party in January 2001, I informed the Chairman of Palm Beach County that I wanted to be 'actively engaged." I had no idea how those words would eventually lead me a couple of years later into the arms of the first Biblical Antichrist/Illuminati. I remembered the night that former United States Attorney General Janet Reno swore me into the Democrat Party along with twelve other enthused candidates. That night as I was being sworn into the Party, if anyone had pulled me aside and told me, "In 2006 you would no longer be a Democrat," I wouldn't have believed it. I didn't realize, I was witnessing the final chapter of what appeared to be a "clean spoon" in politics.
Entering the unfamiliar world of 'Dirty Politics'
I had no idea how involved that I would become in a span of six years. I loved being in the Democrat Party in Palm Beach County. I knew and got along with the members of the Party. It was there that I was discovered by Bill McBride who was running for Governor of Florida against Republican Governor Jeb Bush.
My journey in politics started in 2001. It opened doors in the political arena that most people would never experience in their lifetime. I was becoming an 'upcoming star' in the Democrat Party. Prior to 2003, I had been very active as a delegate at the Governor's Convention in December 2001 in Orlando, Florida, and rubbed elbows with many of the 'movers and shakers" in the Democratic arena.
It was a great time in my political career. The Democrat Party appeared calm, and I was never exposed to any 'dirty politics' as an Independent Democrat. I had met Al and Tipper Gore, Senator Joe Lieberman, Senator John Kerry (I got to chat with briefly), actor Alec Baldwin that I took a photo with, Senator Bill Nelson, Donna Brazille, Congresswoman Loretta Sanchez of California, and other political heavyweights in the Democrat Party.
I loved being out on the campaign trail interacting with the voters. One of the most memorable moments of the 2002 gubernatorial race was escorting five busloads of first time Haitians to an early voting. An older man wanted his granddaughter who was probably five years of age to witness that special moment with him. The little girl was dressed in her 'Sunday's best" outfit for this occasion. As our bus, the first one entered the Supervisor of Elections parking lot in West Palm Beach, Florida, photographers raced forward to take photos of that moment. I had everyone remain seated except the grandfather and the little girl. It was their moment in the sun as photographers snapped picture after picture of them holding hands and smiling in the doorway of the bus. I hoped one day that little girl will share that special moment of her life with others of democracy in America as she witnessed in November 2002.
The Cracked Foundation slowly began crumbling within the Democrat Party
Photo by Brietbart
As the climaxing of what appeared to be a clean spoon of what the Democrat Party stood for as 'public servant,' and 'equality', they had slowly slipped away through the grains of sand in the hourglass at the hands of the Antichrist. Before the Antichrist officially took over the Democrat Party in 2003, had managed a gubernatorial election headquarters in Delray Beach, a Coordinator for South Florida, and a Coordinator for Palm Beach County.
By the time that I met former Democrat President Bill Clinton in November 2002, unbeknownst to me at the time, it was signifying the end of an era of yesteryears inside the Democrat Party. Now, I was look at the 'tip of the iceberg' of a cracked foundation as the Party's upbeat 'Rock Star' made his way into the spotlight. I didn't get a chance to see the image of him that was portrayed in the American living room television. I got to see the dark, evil, and mean-spirited side of his personality, and I was disappointed. It was not a pretty picture.
12 years ater the dream of 1990. It's now November 2002 .
The Book of Revelation: 12:13
"As soon as the Devil (Satan in the flesh) found himself thrown down to the earth, he sprang in pursuit of the woman, the mother of the male child."
Emmie Ross will come face-to-face with the man that was hidden in the shadow - Biblical Dragon/the first Antichrist where Jesus stepped in to shield her. The man in the shadow and Emmie will meet once face-to-face on common grounds before she later became his enemy. They would not recognize each other from the dream that God had revealed in 1990 because of the distance that was between them. After they meet, the man in the shadow will fade and remain in the shadow. They are a mystery to each other. Their Spiritual Identities were shielded from each other. He can only recognize Emmie by her voice. Emmie can only recognize him when she looked into his eyes, and do not see a reflecting soul, only pit darkness.
The Gubernatorial race of 2002 was winding down with two days to go before the November Election between the incumbent Republican Jeb Bush and Democrat challenger Bill McBride.
Being the Independent Democrat Coordinator for Palm Beach County, Florida would bring me face-to-face with former Democrat President of the United States Bill Clinton. Up until now, I had been living in Boca Raton for a couple of years. I still remembered the chocolate suede pants and mint green top that I had chosen before dashing off to the event.
There were a lot of excitement in the air as former Democrat President William "Bill" Jefferson Clinton sat on stage totally detached, with his head drooped as thousands and thousands of Democrats waited for the ceremony to begin. I was one of the many thousands who came to witness this historical event after getting a call from the Democrat Party to witness my candidate being endorsed. Many people felt it was too late for Clinton's endorsement to be effective coming on the heel of popular Republican Governor Jeb Bush.
Somehow I was able to inch my way several rows within the roped off area near the front. The crowd spotted actor Chris Tucker, and political analyst James Carville who were part of Clinton's entourage as they went by.
Once the event began, Bill Clinton came to life and gave a lukewarm endorsement for McBride. Even though his aura overpowered every candidate on stage, there was something different about the upbeat and bubbly Bill Clinton that the cameras had shown Americans in their living rooms throughout the years. He continued to appear withdrawn. Unaware at the time, I was witnessing the other face of Clinton. It was the dark side of his personality which was the evil mask that was hidden from the public.
After the event, Clinton was working the crowd, shaking hands. Bill Clinton came about 15 feet from where I was standing. He suddenly turned and began to walk away. I called his name, "Bill over here!" I don't know how he heard me with the noisy background of the crowd, but he did. He shocked me. Bill Clinton immediately turned around ignoring the extending hands along the way and walked directly in front of me and stopped. "How did he know it was me that called him?" I thought. I noticed the pink shirt that he was wearing. I am 5'9" without heels. He was extremely fair skinned, probably around 6'1" and trimmed. With his extremely fair complexion, if you baked him in an oven, he still couldn't get a tan. After checking Clinton over, I couldn't see what the fanfare was with the women. I had met former Democrat Vice President Al Gore at the Governor's Convention in 2001, and thought he was better l0oking than Clinton, at least his complexion.
It was the beginning of the dream that the Holy Spirit of God revealed in August 1990 before I became his enemy. He stopped directly in front of me. "I know that voice, but who is she? Why is she a mystery to me?" he is thinking. He smiled, extended his hand and said, "I am glad to meet you," and walked away. I saw nothing when I looked into his eyes as he walked away. My Spirit froze, and I became speechless. I never said a word. I didn't feel anything, just emptiness.
The election with Jeb Bush winning his second term as Republican Governor of Florida left many Democrats feeling Blue. I was one of them. When I received an invitation to attend a Democratic strategy meeting at the Shell Restaurant in West Palm, in early December 2002, I attended. Looking back the strategy was nonproductive. It was merely a setup designed for me to meet Jeffrey Jay Fisher who monopolized my time discussing why he wanted to challenge the popular Republican Congressman Mark Foley for the 16th District of Florida in 2004. During the entire month of December 2002, Jeffrey Fisher pursued me to be his campaign manager. I was not interested. Then he sent me his agenda for Congress, and I responded, "Well, let me think about it." I thought this would add to my political portfolio. I even agreed to waive my fee until he was able to pay my salary.
Against my better judgment, I finally agreed to become United States Democrat Congressional candidate Jeff Fisher's candidate manager. I would later discover many abnormalities that you would not expect to find in a candidate running for the House of Representatives. The name Jeffrey Jay Fisher was a new identity. When a political group tried to run a background check on Fisher, they discovered that someone had ordered his personal file sealed from the public. Fisher took his wife's maiden name to establish his new identity.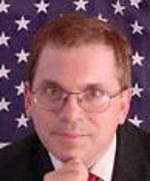 Illumanist Democrat Congressional Candidate Jeff Fisher - 16th District
Update 2013
Gigantic Red Flag behind Sealed Records
The exact thing occurred with groups trying to checkout President Barack Obama's personal background which was also sealed. The Media and Liberals wailed "racism because he's Black.") That's a gigantic" Red Flag" when a public figure's record is "sealed." That's means there is something so damaging about that person's unsavory past and his motives that they do not want the voters knowing about it. When you run for office, your life history is an opened book. Voters have a patriotic right to demand who is sitting in the White House or any political seat – there is no such thing as "private or sealed" when it comes to a politician's record. In essence your life is "an opening book."
http://www.bing.com/images/search?q=Barry+Obama&id=E60DE0CCF85224D5E66ED023BCC131010AC6E98C&FORM=IQFRBA#view=detail&id=E4A236C9EB75B1A51A34A3146BAE3C721B088AB8&selectedIndex=12
Excerpt – An Awakening Spiritual Journey into Dirty politics after Election 2008
I was informed by Fisher that Bill Clinton and his Inner Circle (Senators Hillary Clinton, Ted Kennedy, Joe Biden, former President Jimmy Carter and James Carville) had scouted me at the Democrat Governor Convention in 2001 as a delegate for McBride in Orlando, Florida.
They needed someone who had some degree of name recognition and political savvy, and I fitted their bill. In doing so, I had just entered the "dirty spoon" that appeared clean in the Democrat Party, and ended up as a campaign manager and political strategist.
Can we help?"
A simple email request, "Can we help?" from an unknown source regarding the campaign. I hesitated on that request. Even though it sounded harmless, I didn't get a good feeling about it. Fisher became accusatory about me keeping people away from the campaign after I hesitated toward the request. It wasn't true. I was concerned about being infiltrated by moles which happens often in campaigns. When Bill Clinton and his Inner Circle answered the bogus email, I was shocked. First of all, how do you tell a popular former President of the United States, "No, you cannot be part of this campaign?" Secondly, why would Clinton and his Inner Circle want to be part of a campaign that had a 'nobody' candidate' with no political experience or viable background in politics?
The Head of the Illuminati Inner Circle within the Illuminati Party
Former Democrat President of the United States Bill Clinton
The Inner Circle
Hillary Clinton
James Carville
Joe Biden
Jimmy Carter
Ted Kennedy 2008
Doctrine to become an Illuminist

God had to be laughing at Democrat Senator Joe Biden attempt to covert me! My Dad knew me too well.

When Senator Joseph Biden introduced me to the back of the dollar bill (the pyramid with an eye), it was my beginning doctrine into the world of the Illuminati.




http://www.bing.com/images/search?q=photo+of+the+Illumanit&qpvt=photo+of+the+Illumanit&FORM=IGRE#view=detail&id=7DE89270C407C3E81BAB4969602B98CBC50F80C6&selectedIndex=21

Bill Clinton had given fisher authorization to start educating me on the Illuminati, to bring me into their group. Due to my naïveté into dirty politics, I was unaware of their motives for exposing me. Fisher was trying to convince me how interesting my life would be hanging out with "Clinton as a member of the Illuminati." Even though I am naïve regarding what is happening around me, I refused to be drawn into their Inner Circle and remained an Independent. "You can hang out with the Clintons at their mansion," Jeff stated to me. "It would be fun!" I am thinking, "Why in the world would I want to hang out in New York with the Clintons, and their Inner Circle, when I am having enough problems with them hiding out in this campaign?" I turned to Jeff Fisher and stated, "No thank you. I am still not impressed and have no interest in becoming a member of the Illuminati." I still didn't know what the Illuminati were all about. I had no referenced. They were gradually trying to lure me into it. I was really a "mystery" because they couldn't impress me with power or money. "What is her problem? Everyone has a price tag, don't they?"

My Primary objective was gracefully finding a way out of this campaign without being politically destroyed by Bill Clinton and the Democrat Party. I did want a political future. I could hear my mother's voice in the background of mind as an impressionable teenager speaking to me in parable, "Everything that glitters is not gold." She wouldn't tell me what the parable meant. The first Biblical Antichrist would teach me that lesson along my journey.

Update

The gods that control less than half of the lives of mankind

There are different levels of the Illuminati; the elite group from all walks of life. When Jeff Fisher, the Congressional candidate that spoke on Bill Clinton's behalf was trying to recruit me along with Senator Joe Biden, Fisher floated two names out: "Queen Elizabeth of England" and "Coretta Scott King," the widow of Dr. Martin Luther King, Jr., as members of the Illuminati. I still wasn't impressed, and still didn't want any part of it. My question followed, caught Jeff Fisher' totally off guard. "Were they aware of Bill Clinton and his Inner Circle of the Illuminati?" Fisher stated, "Of course not! She (referring to Dr. King's wife) would never be part of anything that involved her husband's death. She doesn't know about Clinton and his Inner Circle, only the people within his Inner Circle." Jeff went on to tell me that Mrs. King loved her husband very deeply. There was nothing Jeff Fisher could say or do to convince me to become a part of Bill Clinton's Inner Circle of the Illuminati. "I would rather face a firing squad?" They had lured me hoping to groom me into part of their Inner Circle for some future heavyweight political role they had in mind.

Update - April 14, 2013

Unaware, this was where Lucifer use his angels to tempt me with the "forbidden fruit" in the News Testament, The Book of Revelation 12:13, from the Tree of Knowledge which led to the original Fall of Man. There doctrine began a couple of months before I began the enemy, their "Judas."

The Fall of Man - The Bible

"Now the Serpent (Lucifer the fallen angel who wanted to be God) was the most cunning of all the animals that the LORD God had made. The Serpent asked the woman, (Eve) "Did God really tell you not to eat from any of the trees in the garden?" The woman answered the Serpent:

We may eat of the fruit of the trees in the garden; it is only about the fruit of the tree in the middle of the garden that God said, ""You shall not eat it or even touch it, lest you die.

But the Serpent said to the woman: "You certainly will not die! No, God knows well that the moment you eat of it your eyes will be opened and you will be like gods who know what is good and what is bad. The woman saw that the tree was good for food, pleasing to the eye, and desirable for gaining wisdom. So she took the fruit and ate it; and she also gave some to her husband (Adam), who was with her, and he ate it. Then the eyes of both of them were opened, and they realized that they were naked; so they sewed fig leaves together and made loincloths for themselves. The Old Testament, Genesis, Chapter 3:1-7

The Lord then asked the woman, ""Why did you do such thing?" Eve answered, "The Serpent (Lucifer) tricked me into it, so I ate it." Genesis: 3:13:

The New American Bible, St. Joseph Medium Side Edition.

It was the completion of The Fall of Man; once I refused the "forbidden fruit" of evil by Lucifer/Bill Clinton's angels: Senator Joe Biden and Congressional Candidate Jeff Fisher, The Bible had been fulfilled.

The Conclusion

The haunting question asked Hillary Clinton in 2003: " Why 2008?" Still lingered unanswered on New Year's Eve 2012




Excerpts – An Awakening Spiritual Journey into Dirty Politics after Election 2008

I emailed Senator Hillary Clinton and asked her one question: "Are you going to run for President of the United States against Senator John Kerry?" Her response was "No." This was at a time that she basically liked me, if that's possible, and I was being secretly prepped to become a member of the Illuminati without my consent. Hilary continued in her emailing that they (Bill Clinton and his Inner Circle of Illuminati) were looking at 2012, but something happened and now they have to go with 2008. They realized that 2008-2012 would be turbulent years of unrest in America. The political prediction was one president would be assassinated, and one to die of heart attack in office. They were not able to pinpoint the presidents (with their 24 hour psychic network) but they were still going with 2008. "

Hillary Clinton had captured my interest, so I fired off another email to her, "Why 2008?" She went silent.

Update – March 7, 2013

The president turned out to be Hugo Chavez who died of a "massive heart" attack while in office that Hillary Clinton spoke of in 2003.

Hugo Chávez's final words: 'I don't want to die'

Hugo Chávez died of a heart attack after great suffering, the general said

Venezuelan president mouthed his desire to live before succumbing to massive heart attack, general reveals.

http://www.guardian.co.uk/world/2013/mar/07/hugo-chavez-final-words-heart-attack

"The one president that would be assassinated," that Hillary Clinton spoke of in 2003, has not come to pass yet.

The Mainstream Media's Paper Trail will lead me to one of the last two unresolved clues

In late June 2009, after the Second Edition was published, An Awakening Spiritual Journey into Dirty Politics after Election 2008, I was later informed 49 News Media secretly requested a copy from the publisher, Since he lied and stated, "Ms. Ross, no one was interested in purchasing the sale of your book." Why would 49 Mainstream Medias secretly request a copy of a book that nobody wanted to read? It was a major red flag that something was up since I had personally been monitoring the progress of book sales throughout the world through Amazon, and other major booksellers. The publisher Author Solutions owned by Bertram Capital Management of San Mateo, California, Client Manager Eugene Hopkins repeatedly refused to reveal those Media Sources protecting Clinton, Obama, and their New World Order claiming "Media Confidentiality."

There still were some Republicans on board such as Colin Power who became a staunch Obama voter but wouldn't leave the Republican Party . He would be much more effective in helping Obama achieve his New World Order by derailing the Republican Party from within. There still were some Republicans lingering embedded in the Democrats New World Order, along with some Independents, Conservatives, Libertarians, and a host of people from all walks of life. One thing about evil, it doesn't discriminate.

So what was it?

They were right about coming to the aide of former Congressman Mark Foley. God cleared Congressman Foley with the FBI through the first book of limited copies, An Awakening Spiritual Journey into Dirty Politics in September 2008. What was it?

Media Bias against Conservatives were running rampant

The stealth president chosen by Bill Clinton to accomplish his New World Order was looking at four more years in the White House. Why is half the country blind; why can't they see what is happening to America? Suddenly, I thought about Evelyn, a Haitian woman that I briefly knew at work in 2007. Somehow we ended up taking a break together. She wanted to talk about "It was all George Bush's fault." I couldn't believe the regurgitating talking points of the Media that she had heard from the "George Bush's "bashing, and she was very angry.

It all started after Bill Clinton took over the Democrat Party in 2003 when I became aware of it. As a Christian, I am very cognizance of my Christian's beliefs, for me it's a personal journey in my relationship with Jesus, and my Dad. It drove Bill Clinton and his Inner Circle, "nuts," but I did't care. I wasn't trying to convert them. However, I do feel that one should take responsibility for one's behavior. As I was hearing Evelyn in the background, "It was all George Bush's fault, my mind digressed back to 2003. At that time, the Democrat Pary could not find anyone to run against Mark Foley other than Jeff Fished who had stepped up to the plate. At first, they didn't want Fisher. Upon accompanying Fisher to a candidate event, I had written a positive speech for him. I was unaware that Clinton and his Inner Circle had directed Fisher to go negative. I became furious with him after he walked in front of the large pack audience of Democrats with an evil smirk on his face and stated, "I hate George Bush!" I was stunned to see how they were driven by hate. Once Fisher gave the Party the raw meat they craved, the crowd came alive and began to accept him as a candidate. It was digusting to see how they were salivating in hatred for President George W. Bush, Condoleeza Rice and Mark Foley. Those were the three names considered "red meat"to boost your political career in the Democrat Pary.

Up to that point, Fisher clained to be Jewish because of his wife's faith and children. The Jewish communnity never accepted him as one one of them. In order to remain on his campaign, I decided to have him baptized in a Baptist Church in Ft. Pierce. I had arranged with Dr. Shelton to perform the service. My instruction was to hold Fisher under water until he had been cleansed of the demons within him. Fisher secretly joined a Baptist Church, and started attending Sunday School without his wife's knowledge. Eventually, Fisher became a "backsliding Christian," and converted back to his old ways of the Illuminati while using Christians to get votes.

I am a political science major, and spent years in politics as a Democrat Congressional campaign manager and political strategist, and ran as an Independent Candidate in the Congressional Race for Congress in 2006. Evelyn was becoming very annoying each time she spoke President Bush's name. I excused myself and walked away. As I was walking, God spoke to me and stated, "She doesn't have the knowledge or exposure that you have had in politics, and she has to rely on the Media to get her information." So I went back to Evelyn and stated, "God just explained to me your only source of information was the Media." I will never forget the tears in the her eyes as she stated to me, "Emmie, the Media is my only source of news that I have to rely on." How many Evelyns and Jimmys have been brainwashed by Media bias to tilt the favor towards one political party by reporting yellow journalism?

God understands what's going on with the Media bias. At least 49 New Media are protecting President Obama. They have been blatant in protecting President Obama's agenda. I saw, and felt, it in 2006 along with Republican Congressman Mark Foley when Democrat Tim Mahoney became the darling of the Media. There's something else going on with this Media bias. They have invested too much "skin in the game" in favoring President Obama. It's not about being the "first Black President, that's merely a pretext behind the Media's bias. What is Media protecting President Obama from?
The New World Order: Joe Biden standing with Obama Makes the Illuminati Hand Gesture: PHOTO
Illuminati Agenda
Destroying a Capitalist America
Taken from J. R. Nyquist - 1982
NEWS BRIEF: "Why some of us fear Clinton?" World Net Daily, Thursday, July 22, 1999
I first heard of Bill Clinton 16 years ago [1982]. Here is how it happened. I was getting a teaching credential, and one of my classes was on adolescent psychology. The professor in this course, who was a very admirable teacher, seemed to favor me. One day, after class, she invited me to a 7 p.m. meeting at the Science Lecture Hall. At the time I didn't know she was a Marxist, and I didn't know the meeting would be political. She said that if I cared about work I decided on going, partly owing to curiosity. Well, I couldn't have been more surprised if it had been a coven of witches. Arriving early at the Science Lecture Hall, I found communist literature -- books and pamphlets -- stacked on tables in the lobby."
"A visiting professor was the speaker. He gave a rousing talk on overthrowing the 'dictatorship of the bourgeoisie' in America.
How would this be accomplished?
"By taking over the Democratic Party through its left wing."
The speaker said it was possible to elect a stealth socialist president, who would effect a peaceful transition to socialism during the next great economic down-turn. "
"Capitalism would be unmasked as a bankrupt system. The people would then support a new socialist system."
"All businesses would be nationalized by the government and run like the Post Office. "
"This socialist president, said the speaker, could be elected in either 1988 or 1992. The only problem was that of timing.
When would the next major economic downturn hit?" (Democrats had to wait eight long angry years after Bill Clinton left office). "
"Some days later I went to visit my professor at her office hours. We talked about the speaker and the book he had written. We talked about Marxism and the idea of changing the system. Then, suddenly, my professor said: 'We have such high hopes for this young Arkansas governor, Bill Clinton'."
"Bill Clinton had been selected to be the last president America would have. He had been selected in 1969 to be the president that would deliver America finally into the fold of the Satanic New World Order."
(Note: It was Barack Obama, the Biblical Antichrist that Bill Clinton created in his image designated to bring America into the Satanic New World Order in 2012. Many people "trusted" Barack Obama).
President Bill Clinton should be feared because he is an Illuminist not just because he has the heart of a Marxist. The Illuminati created the monster known as Communism because they firmly believed in a certain formula by which they could destroy the Old World Order dominated by Western Europe and American with their "Christian heritage." They want to replace this system with the New World Order that would worship Antichrist, and establish a very occultist satanic heritage that would last as close to "forever" as man can hope."
The real threat to the world from Mr. Clinton is not that he is a secret Communist, but he is a secret Illuminist!
Conclusion of the article on Bill Clinton,
"And make no mistake that Bill Clinton is an Illuminist. The most obvious way in which we can accurately ascertain this fact is to note that Bill Clinton has regularly attended the annual Illuminist meetings of the Bilderberg group. Most recently, President Clinton was observed attending the 1999 Bilderberg meeting in Portugal, with the following entourage:
Senator Chris Dodd, D-Conn
Evan Bayd, D-Ind.
Chuck Hagel, R-Neb.
Republican Governor of New Jersey, Christine Todd Whitman was not invited this year, even though she attended last year. "Masters of Global Plantation Meet", the Spotlight, June 21, 1999, p.1]"
The Bilderberg Group has been exercising total occult leadership control over all the major nations of the world since World War II, in an effort to coordinate the final approach to the New World Order. Do not be deceived: the Bilderberg Group is the group that decides who is to be President and when.
http://www.thechristianbooks.com/NEWS/n1315.cfm
The Illuminati Road to the Oval Office

First create tolerance religions environment
April 4, 2010, one year after Obama had been in office: (81%) believe that Jesus was the Son of God who came to Earth and died for our sins. Ten percent (10%) don't think that's true, and nine percent (9%) are not true. Rasmussen Report.
The Rise and Fall of the Antichrist – Nicolae Carpathia by Tim LaHaye and Jerry B. Jenkins, 1995
Excerpts
"The secret to our success, the enigma that is One World Faith, is simply that we have broken down the barriers that used to divide us. Any religion that believes that there's only one way to God is, by definition, intolerant. They become enemies of One World Faith and thus the global community as a whole. Our enemies are your enemies. We have to do something about them."
The Bible states: "For the wages of sin is death, but the gift of God is eternal life through Jesus Christ our Lord." Romans 6:23.
Partnership to create a Global Nation of Citizens bound by ideas
"We are not a Christian Nation" Obama was in Turkey
Click on Video
http://www.bing.com/videos/search?q=obama%3a++In+Turkey%2c+We+are+not+a+Christian+Nation&mid=2CA3B801D398D1A3691D2CA3B801D398D1A3691D&view=detail&FORM=VIRE5
Excerpts – Nicolae continued
"So, what are you saying, Nicolae? You're going to wage war on the fundamentalists?"
"In a sense I am. No, we will not do it with tanks and bombs. But I believe the time has come to enforce rules for the new Global Community . As this would seem to benefit you as much as it would benefit me, I would like you to cooperate in forming and heading an organization of elite enforcers, if you will, of pure thought."
- How are you defining 'pure thought'?"
"I foresee a cadre of young, healthy, strong men and women so devoted to the cause of the Global Community that they would be willing to train and build themselves to the point where they will be eager to make sure everyone is in line with our objectives."
An Awakening Spiritual Journey into Dirty Politics after Election 2008
Excerpt – www.falsemessiah.com
"As the 20th Century idols of atheism, humanism and communism are falling worldwide, a spiritual vacuum is left that must be filled. In the resulting contest for the souls and minds of mankind, the Christian churches are faced with formidable opponents in globalists, socialist, New Age religion, Islam, occult religion and Satanism."
When facing this opposition, recall what Jesus warned us would happen:
"At that time many will turn away from the faith and will betray and hate each other, an many false prophets will appear an deceive many people." Matthew 24:11
The well-dressed Liberals
"No longer are we only threatened from without by a group of hardline Communists – we are now threatened from within – by a group of intelligent, well-dressed Liberals who over the coming years try to convince America and the nations of the world that the only way to lasting World Peace is the establishment ….."New World Order."
*****
President Barack Obama - 2008
"Hope and Change." The message was drilled in 2008 over and over until some people were unaware they were chanting it in their sleep as their heads hit the pillows. The Ad Man President Barack Obama promoting Lucifer's agenda promised the 51% (2008) of the voters during his rise to power, "Hope and Change." Obama promised everybody something, and a lot of people almost everything. As the spokesman for Lucifer, he knew that there was one way to achieve their imperialistic New World Order for 2013. The only way was to make All Americans share it - Obamacare.
A look into the Global Community known as the New World Order
( ( Note - All the quotes in red from Dr. Coleman's book, I will connect in black how accurate his findings were in 1992.)
Excerpts from: http://www.threeworldwars.com/new-world-order.htm
In 1992, Dr. John Coleman published Conspirators Hierarchy: The Story of the Committee of 300. With laudable scholarship and meticulous research, Dr. Coleman identifies the players and carefully details the New World Order agenda of worldwide domination and control. On page 161 of the Conspirators Hierarchy, Dr. Coleman accurately summarizes the intent and purpose of the Committee of 300 as follows:
"A One World Government and one-unit monetary system, under permanent non-elected hereditary oligarchists who self-select from among their numbers in the form of a feudal system as it was in the Middle Ages."
Communism is based on the belief that man is so weak and inadequate that he is able to govern himself, and therefore requires the rule of strong masters.
Vs.
Democracy is based on the conviction that man has the moral and intellectual capacity, as well as the inalienable right, to govern himself with reason and justice.
Democrat President Harry Truman – January 20, 1949
America, a Modern Feudal State?
Excerpts taken from - http://www.dailykos.com/story/2009/11/22/807131/-America-a-Modern-Feudal-State
By any other name, it is the system whereby political and economic power is held by a relatively small group of capital owners who permit that capital to be worked or used by the large majority of landless for their subsistence. The landless have little or no political power of their own, but in a stable system are guaranteed a basic set of rights. Supreme authority may be further concentrated in a small group of officials or a single individual elected by the capital owners, but this authority is often loosely wielded.
The basic contract in the feudal state is that the majority of the population will be content to remain relatively uneducated, unsophisticated, and unambitious. They will demand little more than a job through which they can feed, clothe and house their families. They will expect a basic level of fairness within their class, guarantees of protection by their lords, and perhaps some government entitlements such as healthcare, free education, and the ability to retire before death (these last three are mostly represented in a modern feudal state, not and historically traditional one). In return, the holders of capital are allowed to be wealthy, comfortable and separated from the majority, so long as they provide these basic measures of subsistence to the landless.
"In this One World entity, population will be limited by restrictions on the number of children per family, diseases, wars, famines, until 1 billion people who are useful to the ruling class, in areas which will be strictly and clearly" ""defined, remain as the total world population. "
(Click on link – Over 50 million American babies have been murdered in the wombs – excluding rape, incest or the mother' s life at risk since 1979.) http://www.apoliticalawakening.com/consvlibs.html
"There will be no middle class, only rulers and the servants."
Joe "The Plumber" put a face on Barack Obama's hidden agenda of Socialism/New World Order.
http://www.bing.com/images/search?q=photo+of+Joe+the+Plumber%27&id=3832493C837947642605B70323136003445B7FE8&FORM=IQFRBA#view=detail&id=3832493C837947642605B70323136003445B7FE8&selectedIndex=0
On October 12, 2008, three days before the final presidential debate, Obama met residents in Wurzelbacher's Ohio neighborhood. Wurzelbacher, who had been playing football with his son in his front yard at the time, asked Obama about his tax plan. ABC cameraman Scott Shulman recorded the conversation; Wurzelbacher suggested that Obama's tax plan would be at odds with "the American dream." Wurzelbacher said, "I'm getting ready to buy a company that makes 250 to 280 thousand dollars a year. Your new tax plan's going to tax me more, isn't it?"
Obama responded with an explanation of how his tax plan would affect a small business in this bracket. Obama said, "If you're a small business, which you would qualify, first of all, you would get a 50 percent tax credit so you'd get a cut in taxes for your health care costs. So you would actually get a tax cut on that part. If your revenue is above 250, then from 250 down, your taxes are going to stay the same. It is true that, say for 250 up — from 250 to 300 or so, so for that additional amount, you'd go from 36 to 39 percent, which is what it was under Bill Clinton."
Obama also said, "It's not that I want to punish your success. I just want to make sure that everybody who is behind you, that they've got a chance at success, too… My attitude is that if the economy's good for folks from the bottom up, it's gonna be good for everybody. If you've got a plumbing business, you're gonna be better off [...] if you've got a whole bunch of customers who can afford to hire you, and right now everybody's so pinched that business is bad for everybody and I think when you spread the wealth around, it's good for everybody.
http://en.wikipedia.org/wiki/Joe_the_Plumber#Encounter_with_Barack_Obama
Privately owned firearms or weapons of any kind will be prohibited."
Pri NRA CEO: Obama gun control effort a "charade" privately owned firearms or weapons of any kind will be prohibited.
http://www.bing.com/images/search?q=free+photo+of+CEO+Wayne+LaPierre&qpvt=free+photo+of+CEO+Wayne+LaPierre&FORM=IGRE&&id=C90EF5E61C5A0438E3E94B68BB666694528132A8&selectedIndex=0#view=detail&id=C90EF5E61C5A0438E3E94B68BB666694528132A8&selectedIndex=0
The president went on to call on Congress to hold a vote on gun control measures in the name of victims of gun violence, including 15-year-old Chicago native Hadiya Pendleton who was shot to death soon after performing at inauguration-related ceremonies last month.
LaPierre's speech follows an op-ed in which he suggested that Americans need guns to protect themselves from "Hurricanes. Tornadoes. Riots. Terrorists. Gangs. Lone criminals." He claimed that "superstorm" Sandy exposed "the hellish world that the gun prohibitionists see as their utopia" and that "Latin American drug gangs have invaded every city of significant size in the United States."
"It's not paranoia to buy a gun," he wrote. "It's survival."
In his remarks in Nashville, LaPierre renewed his call to put armed guards in every public school in the country and said that his warnings that Mr. Obama would work to "destroy our Second Amendment rights" if reelected were coming true. He railed against the president's proposal for universal background checks - which polls show are supported by more than nine in 10 Americans, including 85 percent of NRA members - saying "there's nothing universal about it at all."
"Think about it - criminals won't be part of that database," he said. "It's common sense. They'll steal their guns or they'll get everything else they want on the black market."
"It's going to be our names, the names of good people, that will be put in this massive database," LaPierre added.
http://www.cbsnews.com/8301-250_162-57569506/nra-ceo-obama-gun-control-effort-a-charade/
Update – 4/2/2013
70,291,049 Background Checks for Gun Purchases Under Obama
There have been 70,291,049 background checks for gun purchases since President Obama took office, according to data released by the FBI.
In 2009, the FBI conducted 14,033,824 background checks. If we subtract the month of January (Obama did not assume office until the end of the month) we get 12,819,939.
The FBI conducted 14,409,616 background checks in 2010, 16,454,951 in 2011, and 19,592,303 in 2012.
Add to that the first three months of 2013 (2,495,440, 2,309,393 and 2,209,407, respectively) and the total number of background checks under President Obama comes to 70,291,049.
Over the same time period, the number of background checks completed under President George W. Bush was 36,090,415, or about half the number conducted under Obama.
http://cnsnews.com/blog/gregory-gwyn-williams-jr/70291049-background-checks-gun-purchases-under-obama
Democrat John Dingle's statement on Socialism
"It takes a long time to do the necessary administrative steps that have to be taken to put the legislation together to control the people." Rep. Dingell has held his seat in Michigan for over 55 years. That is certainly a long time before he finally achieved his goals to "control the people."
"All laws will be uniform under a legal system of world courts practicing the same unified code of laws, backed up by a One World Government police force and a One World unified military to enforce laws in all former countries where no national boundaries."
World government is the notion of a single common political authority for all of humanity. Its modern conception is rooted in European history, particularly in the philosophy of ancient Greece, in the political formation of the Roman Empire, and in the subsequent struggle between secular authority, represented by the Holy Roman Emperor, and ecclesiastical authority, represented by the Pope.
http://en.wikipedia.org/wiki/World_government
"The system will be on the basis of a welfare state; those who are obedient and subservient to the One World Government will be rewarded with the means to live."
The Reason Why Democrat President Barack Obama refuses to cut Entitlements
"My dog is getting welfare now."
I went down this morning to sign up my cute but lazy dog for welfare.
At first, the lady said, "Dogs are not eligible to draw welfare." So I explained to her that my dog was colorless in color, unemployed and lazy, can't speak English, loves to sit around barking at the television during his favorite soap opera, 'As the World Turn,' thoroughly enjoyed using his cute little paws to play Internet Checkers until 3:00 a.m. before retiring for bed, always have his little paws out begging for treats, too lazy to look for work, and has no clue who its daddy is. So she looked in her policy book to see what it takes to qualify.
My dog gets his first check Friday. Damn, this is a great country!
The dog was used as Metaphor to express a point circulated throughout the Internet in 2010 – original author unknown.
Keep reading
What might have appeared as a metaphor became a reality in October 2012
The answer will be revealed after the Welfare Statistics Data
*****
Welfare spending jumps 32% during Obama's presidency
Federal welfare spending has grown by 32 percent over the past four years, fattened by President Obama's stimulus spending and swelled by a growing in the number of Americans whose recession-depleted incomes now qualify them for public assistance, according to numbers released Thurs.
Federal spending on more than 80 low-income assistance programs reached $746 billion in 2011, and state spending 5on those programs brought the total to $1.03 trillion, according to figures from the

Congressional Research Service

and the

Senate Budget Committee

.
http://www.washingtontimes.com/news/2012/oct/18/welfare-spending-jumps-32-percent-four-years/?page=all
THE ENTITLEMENTS FOR VOTES
http://www.youtube.com/watch?v=I79wUEqBdQc (5:41)
Statistic Verification
Source: US Department of Health and Human Services, U.S. Department of Commerce, CATO Institute
Date Verified: 10.15.2012
Welfare is the organized public or private social services for the assistance of disadvantaged groups. Aid could include general Welfare payments, health care through Medicaid, food stamps, special payments for pregnant women and young mothers, and federal and state housing benefits. The Welfare system in the United States began in the 1930s, during the Great Depression. Opponents of Welfare argue that it affects work incentives.
Welfare Statistics
Total number of Americans on welfare
4,300,000
Total number of Americans on food stamps
46,700,000
Total number of Americans on unemployment insurance
5,600,000
Percent of the US population on welfare
4.1 %
Total government spending on welfare annually (not including food stamps or unemployment)
$131.9 billion
Welfare Demographics
Percent of recipients who are white
38.8 %
Percent of recipients who are black
39.8 %
Percent of recipients who are Hispanic
15.7 %
Percent of recipients who are Asian
2.4 %
Percent of recipients who are Other
3.3 %
Welfare Statistics
Total amount of money you can make monthly and still receive Welfare
$1000
Total Number of U.S. States where Welfare pays more than an $8 per hour job
40
Number of U.S. States where Welfare pays more than a $12 per hour job
7
Number of U.S. States where Welfare pays more than the average salary of a U.S. Teacher
9
Average Time on AFCD (Aid to Families with Dependent Children)
Time on AFDC
Percent of Recipients
Less than 7 months
19%
7 to 12 months
15.2%
1 to 2 years
19.3%
2 to 5 years
26.9%
Over 5 years
19.6%
Top 10 Hourly Wage Equivalent Welfare States in U.S.
State
Hourly Wage Equivalent
Hawaii
$17.50
Alaska
$15.48
Massachusetts
$14.66
Connecticut
$14.23
Washington, D.C.
$13.99
New York
$13.13
New Jersey
$12.55
Rhode Island
$12.55
California
$11.59
Virginia
$11.11
The Answer
Nine Top Welfare States that voted for Obama - 140 Electorate College Votes - Democrat only need 130 more votes to contol the White House indefinitely at this rate if Americans roll over and give up by not voting to take back America.
Hawaii (Obama's home state) 4
Alaska (Republican state)
Massachusetts 11
Connecticut 7
Washington, D.C. 3
New York 29
New Jersey 14
Rhode Island 4
California 55
Virginia 13
Those who are rebellious will simply be starved to death or be declared outlaws, thus a target for anyone who wishes to kill them."
RFD CHIP National ID Coming
A MUST SEE – PLEASE WATCH VIDEO TO BE INFORMED
http://www.bing.com/videos/search?q=the+chip+-+Mark+of+the+Beast+666&mid=61F360058232BF22CD0161F360058232BF22CD01&view=detail&FORM=VIRE7
The Mark of the Beast - the "666"
The Biblical Antichrist is reversing the punishment that God gave Cain after he murder his brother Abel. Genesis 4:2-15 - New American Bible - 1969
Abel became a keeper of flocks, and Cain a tiller of the soil. In the course of time Cain brought an offering to the LORD from the fruit of the soil, while Abel, for his part, brought one of the best firstlings of his flocks. "The LORD looked with favor on Abel and his offering, but on Cain and his offering he did not. Cain greatly resented this and was crestfallen. So the LORD said to Cain: "Why are you so resentful and crestfallen? If you do well, you can hold up your head; but if not, sin is a demon lurking at the door: his urge is toward you, yet you can be his master."
Cain said to his brother Abel, "Let us go out in the field." When they were in the field, Cain attacked his brother Abel and killed him. Then the LORD asked Cain, "Where is your brother Abel?" He answered, "I do not know. Am I my brother's keeper?" The LORD then said: "What have you done! Listen: Your brother's blood cries out to me from the soil! Therefore you shall be banned from the soil that opened its mouth to receive your brother's blood from you hand. If you till the soil, it shall no longer give you its produce. You shall become a restless wanderer on earth." Cain said to the LORD: "My punishment is too great to bear. Since you have now banished me from the soil, and I must avoid your presence and become a restless wanderer on the earth, anyone may kill me at sight."
'Not so!" the Lord said to him, "If anyone kills Cain, Cain shall be avenged sevenfold." So the LORD put a mark on Cain, lest anyone should kill him at sight. Cain then left the LORD's presence and settled in the land of Nod, east of Eden.
New American Bible, St. Joseph Medium Size Edition, 1992
A random look at an unstable America – 11.5 months before the 2012 Fiscal Cliff Landing of $16.5 Trillion on New Year's Eve
January 17, 2012
ü Obama vs. Congress (Obama called the "Do Nothing Congress" – Democrats including President Obama and United State Senate control 2/3 of power.)
ü State of the Union Payroll Tax Cut Funding in the House of Congress
ü Young voters worried about jobs
ü Al-Qaida, Hezbollah and Iran threats to national security
ü Cyber warfare of Israel launched after cyber-attack on Iran nukes
ü Obama has spent 5 Trillion in three years
ü Whitehouse fearing backlash from Republicans ahead of Budget spending
ü Obama agreed with Jordan to start the peace treaty with Israel and Palestine
ü The White House assuring unions they won't be hit with deficit cut
ü 48 Million on Food Stamps (Obama is the "Food Stamp President" as stated by Republican Candidate Newt Gingrich for President)
ü Congress tries to disable automatic spending cuts
ü Occupier Wall Street protestors swarm Capitol in Washington, D.C.
ü 19% of Black males are unemployed under President Obama (out of 12 millions)
Newsbreak Magazine, "Why are Obama's critics so dumb?"
Click on the Link to Chapter VI – First Section
http://www.apoliticalawakening.com/burden.html